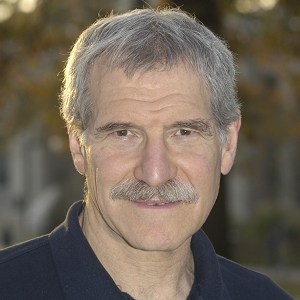 Brian Forst
Professor
Department of Justice, Law & Criminology
Brian Forst joined the American University faculty in 1992, following three years on the George Washington University faculty. Before that, he was director of research at the Institute for Law and Social Research (1977-85) and the Police Foundation (1985-89). His research on prosecution, policing, and the deterrent effect of the death penalty is cited extensively. His current research focuses on legitimacy, the exercise of discretion, the prevention of terrorism, miscarriages of justice, and sentencing. His book, Errors of Justice: Nature, Sources and Remedies (Cambridge University Press), was named Book of the Year for 2006 by the Academy of Criminal Justice Sciences. The Cambridge University Press released his book, Terrorism, Crime, and Public Policy, in the fall of 2008. Professor Forst chaired the JLC Department's doctoral program from 2000 to 2010. He was awarded the School of Public Affairs Bernard H. Ross Teaching Excellence Award in 2002 and the School's Outstanding Scholarship Award in 2008 and 2011. He was a voting member of the D.C. Sentencing Commission from 2004 through 2010. He played cello with the AU Orchestra in 1998.

Degrees

Ph.D. George Washington University
M.B.A. University of California, Los Angeles
B.S. University of California, Los Angeles
Loading ...

OFFICE

SPA - JLC
Ward - 248
FOR THE MEDIA

To request an interview for a
news story, call AU Communications
at 202-885-5950 or submit a request.
Teaching
Spring 2015

JLC-672 Terrorism, Crime & Public Pol

JLC-899 Doctoral Dissertation
Fall 2015

JLC-680 Intro to Justice Research I

JLC-899 Doctoral Dissertation
Scholarly, Creative & Professional Activities
AU Expert
Area of Expertise: Terrorism, miscarriages of justice, law enforcement, privatization of policing, prosecution, sentencing, criminal justice policy and the exercise of discretion, research methods and statistics, deterrence and the death penalty, law and economics, socioeconomics of crime and justice

Additional Information: Brian Forst's book, Terrorism, Crime and Public Policy (Cambridge University Press, 2009) has been widely praised by authorities on terrorism, public policy, and criminology. Forst's earlier book, Errors of Justice: Nature, Sources and Remedies (Cambridge University Press, 2004), was named Book of the Year in 2006 by the Academy of Criminal Justice Sciences. Forst coedited After Terror: Accelerating Dialogue Among Civilizations  (Polity Press, 2005) with Akbar Ahmed. This book features original essays by Kofi Annan, Zbigniew Brzezinski, Amitai Etzioni, former president Khatami of Iran, Bernard Lewis, Queen Noor of Jordan, Joseph Nye, Judea Pearl, Sir Ravi Shankar, Archbishop Desmond Tutu, E. O. Wilson, and several other distinquished contributors. His third book on terrorism, Criminologists on Terrorism and Homeland Security, coedited with James Lynch and Jack Greene, was published by Cambridge University Press in early 2011. In 1999 he coauthored The Privatization of Policing: Two Views  (Georgetown University Press, 1999), with Peter Manning.  He was a voting member of the District of Columbia Sentencing Commission from 2004 through 2010.
 
Media Relations
To request an interview please call AU Media Relations at 202-885-5950 or submit an interview request form.