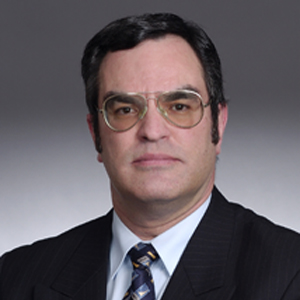 Christian Maisch
Assistant Professor
School of Prof & Extd Studies
Dr. Christian J. Maisch teaches in the School of Professional & Extended Studies. Dr. Maisch served as Associate Dean of the Washington Semester Program, Washington Professional Development, and the School of Professional & Extended Studies from January of 2010 through August of 2012. From September of 2012 through August of 2013, he served as Associate Dean for Faculty Affairs of the School of Professional & Extended Studies. From the fall of 1988 through the spring of 2010, and, again, since the fall of 2013, his primary teaching responsibilities have been and are the U.S. Foreign Policy Seminars and Internship Course in the School of Professional & Extended Studies' Washington Semester Program (WSP) and the International Affairs Seminar and Internship Course in the School of Professional & Extended Studies' Graduate Gateway Program (GGP). He has also taught International Relations of Latin America and Contemporary Latin America in American University's School of International Service. Dr. Maisch taught the WSP's International Environment and Development Seminars and Field Practicum Study Trip to Costa Rica in the Spring Semesters of 1999 and 2000. As part of the AU Abroad Programs, he directed the Madrid Semester Program in the Spring Semester of 1991, as well as the London Semester Program in the Spring Semesters of 1992 and 1994. Dr. Maisch has also given guest lectures at the Inter-American Defense College and other academic venues. A member of the Society for Historians of American Foreign Relations and of the Mid Atlantic Council of Latin American Studies, Dr. Maisch's research focuses primarily on inter-American and Latin American politics and diplomatic history. Before joining the full-time faculty of American University, Professor Maisch worked for the Inter-American Development Bank from 1982 to 1988.

Degrees

PhD, American University, 1981
MA, American University, 1978
BA, Ohio Dominican University, 1977

Favorite Spot on Campus:

The Main Campus Quad


Languages Spoken:

Fully bilingual in English and Spanish, reading proficiency in French
Loading ...

OFFICE

School of Prof & Extd Studies
Brandywine - 323
Office hours vary from week to week to accommodate his seminars' guest speakers, and are posted on his seminars' weekly schedules. If you do not have access to his weekly schedules, please call or email Dr. Maisch to set up an appointment.
FOR THE MEDIA

To request an interview for a
news story, call AU Communications
at 202-885-5950 or submit a request.
AU Expert
Area of Expertise: Latin American history, contemporary affairs and relations with the United States; U.S. foreign policy; inter-American law; politics, history, and foreign policy of Peru; contemporary history of Spain; history of the Falkland/Malvinas Islands
Additional Information: Christian J. Maisch is the author of several publications, including "George Slacum" (biographical entry about the U.S. Consul in Buenos Aires in the 1820s–'30s in Dictionary of Falklands Biography, London, 2008); "Is There an Inter-American International Law?: A Case Study of Latin American Juridical and Intellectual History as Seen Through the Debate over the Existence of a Regional International Legal System in the Western Hemisphere," in Latin American Essays (the refereed journal of the Middle Atlantic Council of Latin American Studies, MACLAS, Volume XX, 2007); "Free Trade—The Inter-American System's Oldest and Newest Goal: The Evolution of Economic Themes in Inter-American Relations from the 1800s to the Present," in Latin American Essays (MACLAS, Volume XVII, 2004); "The Falkland/Malvinas Islands Clash of 1831–1832: U.S. and British Diplomacy in the South Atlantic," in Diplomatic History (2000); "The Anglo-Argentine Dispute over the Falkland/Malvinas Islands in the Light of International Law and History," in La Política Internacional, el derecho y el territorio nacional (Cordoba, Argentina,1998); and "Peruvian Democracy in the 1990s" in Latin American Essays (MACLAS, Volume X, 1997). Maisch's book, Un Análisis Jurídico e Histórico de la Disputa Anglo-Argentina Sobre las Islas Malvinas [ A Legal and Historical Analysis of the Conflicting Anglo-Argentine Claims to the Falkland/Malvinas Islands], was published by Universidad Inca Garcilaso de la Vega in Lima, Peru, in 1995.
Foreign Language Fluency: Spanish
Media Relations
To request an interview please call AU Media Relations at 202-885-5950 or submit an interview request form.