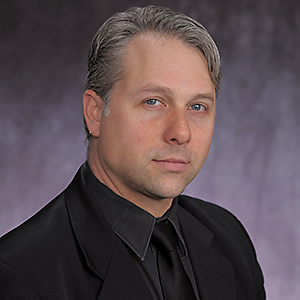 David Johnson
Assistant Professor
School of Communication
David Johnson is a full-time professor of Journalism. He teaches courses in digital journalism, interactive storytelling and convergence media. His research interests include social networking and media, behavioral economics and serious games. He is the editor-in-chief of The American Observer, the school's online magazine. Johnson has been creating award-winning online content since the first graphical browsers were introduced in the early 1990s. Before coming to AU, he was chief technology officer of Scripps Media Center in Washington DC, home to Scripps Howard News Service. He is a founding member of the Media Bloggers Association and has blogged on the media at lostremote.com since 1999 and is now a contributor to the Poynter Institute's E-Media Tidbits blog. Johnson sits on the New Media Committee and Broadcasting Task Force at the National Press Club and consults frequently on niche and community site development.
Loading ...

OFFICE

SOC - School of Communication
Mary Graydon - 331E
FOR THE MEDIA

To request an interview for a
news story, call AU Communications
at 202-885-5950 or submit a request.
---
AU Expert
Area of Expertise: Internet, computer and video games, serious games, social networking, Web 2.0, blogging, online culture, media industry, newspapers, magazines, television, video, podcasting and audio, convergence, online news, citizen journalism, digital communication strategies, mobile media, emerging and personal technology, mapping, behavioral economics, anthropology, underwater archaeology

Additional Information: David Johnson was formerly chief technology officer of Scripps Media Center in Washington, D.C., home to Scripps Howard News Service, where he managed and directed technology and new media, including the online community of news and current events.

Johnson, who was executive producer and online editor of TCPalm.com, helped one of the first live-streaming television station Web sites go online (www.wptv.com) and was part of the original launch team that won the NAA Digital Edge Award for Best News Site in the first year of operation (1998). Johnson directed major cross-property coverage of major news events, including hurricanes and natural disasters, the Clinton sex-scandal investigation, significant space launches, and sporting events like the Super Bowl and spring training.

Johnson is the founder and principal of Sextant Media, a full-service communications firm and publisher of multiple niche and community sites. He is a longtime blogger at lostremote.com and is a founding member of the Media Bloggers Association. Lostremote.com, which covers industry media, television, and the Internet, was ranked by Entertainment Weekly as a best of the Web in 2007. 

Media Relations
To request an interview please call AU Media Relations at 202-885-5950 or submit an interview request form.