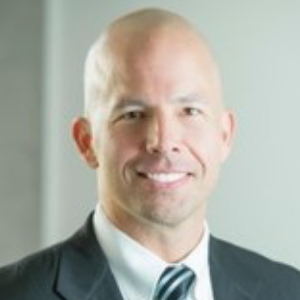 Mel Fugate

Adjunct Professorial Lecturer Kogod: Management
Degrees

BS Engineering and Business--Michigan State University PhD Management and Organizational Behavior--Arizona State University

Bio

Professor Fugate has worked as an associate professor at the University of South Australia's Center for Workplace Excellence and Southern Methodist University in Dallas. He also served as a visiting assistant professor of Organizational Behavior at Tulane University and the EM Lyon School of Management in Lyon, France. He completed his PhD in management with an emphasis in organizational behavior at Arizona State University. Before pursuing a PhD Dr. Fugate received a BS in Engineering and Business Administration from Michigan State University. His previous professional lives included work as a consultant and positions in health care and the pharmaceutical industry. Research Interests: Dr. Fugate's primary research interests involve employee reactions to organizational change and transitions at work (e.g., downsizings, restructurings, mergers and acquisitions, and careers), including employee's change-related cognitive appraisals, emotions, coping efforts, and withdrawal. He strive to achieve a more thorough understanding of the person and situation factors that influence organizational change outcomes across individual, team, and organizational levels. Part of what motivates him is the applied value of his work and how it can help guide managers and leaders of change. Other research interests focus on the effects of leadership and organizational culture on individual, group, and organizational performance. This work includes unraveling the role of leadership in affecting culture change. This work has implications for theory, research, and practice. Another research stream explores notions of employability and adaptability at work. To this end, he developed a dispositional perspective of employability along with a measurement instrument. Employability, and thus Dr. Fugate's work, has received considerable notoriety in Europe where employability is a values topic in academia, industry, and government. Publications and Media. Dr. Fugate has published in a wide array of the top journals in management and applied psychology, such as the Academy of Management Journal, Academy of Management Review, Journal of Applied Psychology, Personnel Psychology, Journal of Management, Journal of Occupational and Organizational Psychology, Journal of Vocational Behavior, and the Journal of Organizational Behavior. In addition to research articles he has coauthored three organizational behavior textbooks: Organizational Behavior: Key Concepts and Principles; Organizational Behavior: A Practical, Problem-Solving Approach (1e); Organizational Behavior: A Practical, Problem-Solving Approach (2e); His research and comments also appear in a number of media outlets, such as The Wall Street Journal, The New York Times, CNN, Fox, ABC and NBC. Prior to his academic career he worked as a consultant and held multiple positions in health care and pharmaceuticals.