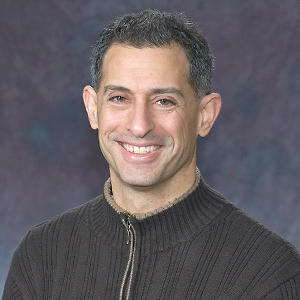 Jeremy Shiffman
Professor
Department of Public Administration and Policy
Jeremy Shiffman is Professor of Public Administration and Policy at American University. A political scientist by training, he researches the politics of health policy and administration in poor countries. He has a particular interest in health agenda-setting: why some issues receive priority while others are neglected. Among other topics, he has investigated maternal survival, newborn survival, family planning, donor funding for health and health systems reform. His research has been funded by the Gates, MacArthur and Rockefeller Foundations, among other organizations. His work has appeared in multiple journals, including The Lancet, The American Journal of Public Health, Social Science and Medicine, The British Journal of Obstetrics and Gynaecology and The Bulletin of the World Health Organization. He is the inaugural recipient of the Gary and Stacey Jacobs Award for excellence in health policy research. Previously he was on the faculty of the Maxwell School of Syracuse University. He has been the recipient of five teaching awards across his career. Prior to working in academia he served as an executive with the international public relations firm Burson-Marsteller, and as a social worker, working with Vietnamese boat people.

Degrees

PhD in political science, University of Michigan; MA in international relations, Johns Hopkins University; BA summa cum laude in philosophy, Yale University
Loading ...

OFFICE

SPA - Public Admin and Policy
Ward - 336
FOR THE MEDIA

To request an interview for a
news story, call AU Communications
at 202-885-5950 or submit a request.
Teaching
Fall 2015

PUAD-613 Global Governance & Public Pol

PUAD-899 Doctoral Dissertation
Spring 2016

PUAD-613 Global Governance & Public Pol

PUAD-685 Topics in Policy Analysis/Mgmt: Global Health Policy
AU Expert
Area of Expertise: Global health policy, with an emphasis on low-income countries

Additional Information: Jeremy Shiffman conducts research in the field of global health policy.  He has particular interests in maternal mortality, infectious disease control, HIV/AIDS, family planning, reproductive health, newborn survival, donor funding for health, and health systems strengthening. He has conducted research in countries across Asia, Africa, and Latin America, including Bangladesh, Guatemala, Honduras, India, Indonesia, Malawi, and Nigeria. He has been the recipient of numerous external grants, including a 3-year $1.1 million grant approved in 2010 from the Bill and Melinda Gates Foundation. He has also received grants from the Rockefeller and MacArthur foundations.
 
Media Relations
To request an interview please call AU Media Relations at 202-885-5950 or submit an interview request form.