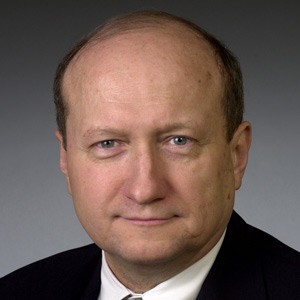 John Swasy
Associate Professor
Department of Marketing
Professor Swasy's interests include consumer behavior and information processing with a focus on direct-to-consumer advertising (DTCA) for prescription drugs. His other research interests include market leadership claims, consumer skepticism and persuasion processes. For over a decade he has worked with social scientists at the Division of Drug Marketing, Advertising and Communications, FDA on the design, conduct, and analysis of research. The purpose of these studies is to better understand processing of risk and benefit information, and thereby better inform regulatory policy regarding the promotion of prescription drugs to consumers via direct-to-consumer advertising and other means. Prior to the DTCA work he was co-investigator on a NIAAA grant that examined the health warning labels for alcoholic beverages. Recent Publication: "Randomized Trial of Risk Information Formats in Direct-To-Consumer Prescription Drug Advertisements" Medical Decision Making (forthcoming). Professor Swasy's work has appeared in scholarly journals including Journal of Consumer Research, Journal of Marketing Research, Journal of Public Policy and Marketing, and Journal of Advertising.

Degrees

B.S. and M.B.A., Penn State University; Ph.D., University of California, Los Angeles
Loading ...

OFFICE

KSB - Marketing
Kogod - 23
FOR THE MEDIA

To request an interview for a
news story, call AU Communications
at 202-885-5950 or submit a request.
AU Expert
Area of Expertise: Marketing communications, marketing management, brand strategy
Additional Information: Jack Swasy focuses on consumer research and public policy implications. His interests include prescription drug marketing and direct-to-consumer advertising, as well as consumer understanding of drug risks and benefits. Articles by Swasy have appeared in the Journal of Consumer Research, Journal of Marketing Research, Journal of Advertising, Applied Behavioral Science Review, and Journal of Public Policy and Marketing. Swasy served as cochair of the American Marketing Association's 2007 Marketing and Public Policy Conference. In recent years he has worked on various projects for the Food and Drug Administration's survey of consumer and physician attitudes toward direct-to-consumer advertising.
Media Relations
To request an interview please call AU Media Relations at 202-885-5950 or submit an interview request form.