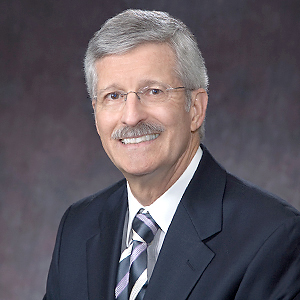 H. Kent Baker
University Professor
Department of Finance and Real Estate
Professor Baker teaches finance and served as Chair of the Department of Finance and Real Estate for 11 years and headed the Finance Center of Excellence for 8 years. Professor. Baker has received many teaching, research, and service awards including University Scholar/Teacher of the Year at American University. He also has extensive industry experience and has provided consulting and training services to more than 100 organizations. Professor Baker is highly prolific researcher and author. In fact, The Journal of Finance Literature recognized him as among the top 1% of the most prolific authors in finance during the past 50 years. He is one of the leading survey researchers in finance. Professor Baker has published more than 160 peer-reviewed articles in such outlets as the Journal of Finance, Journal of Financial and Quantitative Analysis, Financial Management, Financial Analysts Journal, and Journal of Portfolio Management. Professor Baker is also the author or editor of 25 books including several textbooks such as Understanding Financial Management: A Practical Guide (2005) . His publishers include Oxford University Press, John Wiley & Sons, Inc., and Blackwell. He is the co-editor of the Financial Markets and Investments Series at Oxford University Press. Some of recent books include: - Private Equity: Opportunities and Risks (2015) - Investment Risk Management (2015) - Public Real Estate Markets and Investments (2014) - Private Real Estate Markets and Investments (2014) - Investor Behavior: The Psychology of Financial Planning and Investing (2014) - Market Microstructure in Emerging and Developed Markets (2013) - Alternative Investments: Instruments, Performance, Benchmarks, and Strategies (2013) - Portfolio Theory and Management (2013) International Finance: A Survey (2012) - Socially Responsible Finance and Investing (2012) Survey Research in Corporate Finance (2011) - Capital Structure and Corporate Financing Decisions: Financial Analysis for Today's Investment Projects (2011) - The Art of Capital Restructuring: Creating Shareholder Value through Mergers and Acquisitions (2011) - Behavioral Finance: Investors, Corporations, and Markets (2010) - Corporate Governance: A Synthesis of Theory, Research, and Practice (2010) - Dividends and Dividend Policy (2009) . Outside of the academic realm, he is a professional musician, who has toured and recorded.

Degrees

B.S.B.A. (management), Georgetown University; M.B.A., finance, M.Ed., educational administration, and D.B.A., finance, University of Maryland; M.S., quantitative methods, M.A., training and career development, Ph.D., educational administration and organ
Loading ...

OFFICE

KSB - Finance and Real Estate
Kogod - 225
FOR THE MEDIA

To request an interview for a
news story, call AU Communications
at 202-885-5950 or submit a request.
AU Expert
Area of Expertise: Corporate finance, dividend policy, corporate governance, behavioral finance, change management, organization transition

Additional Information: H. Kent Baker has written or edited more than 10 books, including Behavioral Finance—Investors, Corporations and Markets; Corporate Governance—A Synthesis of Theory, Research and Practice; Survey Research in Corporate Finance; Dividends and Dividend Policy; and Understanding Financial Management: A Practical Guide. He has published more than 225 articles on accounting, finance, education, and management.  Baker's articles have appeared in such journals as the Journal of Finance, Journal of Financial and Quantitative Analysis, Financial Management, Financial Analysts Journal, Journal of Portfolio Management, and Harvard Business Review.

Media Relations
To request an interview please call AU Media Relations at 202-885-5950 or submit an interview request form.