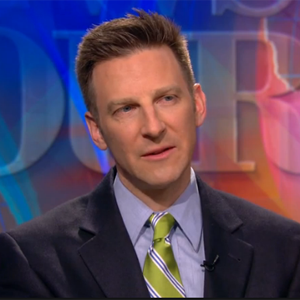 Carl LeVan
Assistant Professor
School of International Service
LeVan focuses on comparative political institutions, democratization, and African security.  His book,"Dictators and Democracy in African Development: The Political Economy of Good Governance in Nigeria" (Cambridge University Press, 2015) explains two categories of public policy performance over fifty years, challenging conventional explanations that blame ethnicity, oil, foreign debt, and other factors. His has also published influential critiques of power sharing in Africa and on the Department of Defense's U.S. Africa Command. His 2011 essay "Questioning Tocqueville in Africa" won the Frank Cass Prize for Best Article by a Young Scholar from Routledge/Taylor & Francis Publishing. Other recent research examines the economic consequences of coalition governments in Africa, and property rights and migration in Abuja, Nigeria.

A collaborative project with SPA Professor Todd Eisenstadt examines the political impacts of participatory constitution-making. A collection of essays forthcoming in 2015 (with Joseph Fashagba and Edward McMahon) examines African state-level legislative politics. The project was funded by the National Endowment for Democracy and the American Political Science Association.

Prior to joining academia, he worked for U.S. Representative John Conyers (D-MI) and then as the National Democratic Institute's country director in Nigeria. He publishes the blog, Development4security and tweets @Dev4Security. A frequent commentator on African politics, he has appeared on PBS NewsHour, NPR's Diane Rehm Show, Voice of America TV, BBC World Television, al Jazeera, MSNBC, Amy Goodman's Democracy Now! and other shows.

Degrees

PhD, political science, University of California, San Diego; MA, political science, American University; BA, political science, George Washington University

Favorite Spot on Campus:

The CRS lounge, and the Korean garden


Favorite Place in Washington DC:

I like Open City, Politics & Prose, and Qualia. I try to go to either the Black Cat or the 930 once a month!

Loading ...

OFFICE

SIS-School of Intl Service
SIS - 343
Spring 2015 office hours: Tuesdays from 1 to 4 and by appointment
CONTACT INFO

(202) 885-2457 (Office)
FOR THE MEDIA

To request an interview for a
news story, call AU Communications
at 202-885-5950 or submit a request.
---
AU News and Achievements
Into Africa

Interest in Africa draws students, faculty to Sierra Leone, Liberia, Guinea, Uganda, Somalia...

Read More