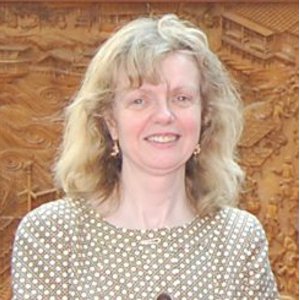 Michelle Egan
Professor
School of International Service
Additional Positions at AU

Affiliate Faculty Member, Department of History
Coordinator, European and Russian Studies Program
Faculty Advisor, European Studies Certificate

Professor Michelle Egan teaches a variety of undergraduate and graduate courses including: The European Union, Relations of West European Nations, International Relations of Europe, Comparative European Politics, Economics, and Society, Transatlantic Relations, Multinationals and Globalization, and Competition in an Interdependent World. She is also the faculty advisor for the European Studies Certificate, which is open to students from all disciplines and fields at the graduate and undergraduate level who wish to focus their studies on Europe.

Degrees

PhD, University of Pittsburgh; MA, University of Pittsburgh; MA, Virginia Polytechnic and State University; BA, University of Warwick (UK)
Loading ...

OFFICE

SIS-School of Intl Service
SIS
FOR THE MEDIA

To request an interview for a
news story, call AU Communications
at 202-885-5950 or submit a request.
---
Partnerships & Affiliations
Scholarly, Creative & Professional Activities
Selected Publications
Research Agendas in EU Studies: Stalking the Elephant. (Ed. with Neill Nugent and William E. Paterson.) London, Palgrave Studies in European Union Politics.  
Constructing a European Market: Standards, Regulation and Governance, Oxford University Press.   
Creating a Transatlantic Marketplace: Government Policies and Business Strategies, Manchester University Press.   
Single Markets: Economic Integration in Europe and the United States, Oxford University Press.
Grants and Sponsored Research
FP7 SSH Project: TRANSWORLD: "TRANSWORLD: Redefining the transatlantic relationship and its role in shaping global governance', funded by the European Commission, coordinated by the Institute of International Affairs in Rome, Italy. Michelle Egan leads the AU research team. 2012-2015.