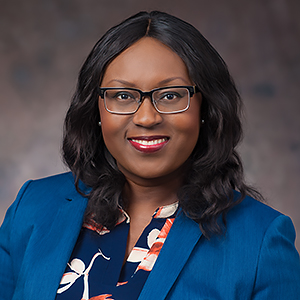 Olubukola Salako

Adjunct Professorial Lecturer School of Prof and Extd Studies
Degrees

PhD, Indiana University of Pennsylvania

Bio

Dr. Bukky Salako's area of expertise is in Composition and Teaching English as a Second Language. She has published work on non-native English speakers and presented on topics focusing on Sociolinguistics Analysis, Composition Theories, Language Use, and Second Language Acquisition.
Summer 2020
ELTA-160 Culture of Higher Educ in U.S.
Fall 2020
ELTA-053 Reading and Vocabulary-Level 5

ELTA-101 Academic Writing Skills

ELTA-101 Academic Writing Skills
Spring 2021
ELTA-053 Reading and Vocabulary-Level 5

ELTA-101 Academic Writing Skills