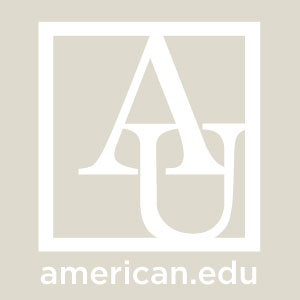 William Shields
Adjunct Instructor
Department of Government
Bill Shields became Executive Director of the American Society for Public Administration, the largest and most prominent professional association for public administration, in January 2014. He brings to the position more than 15 years of executive and management experience in the non-profit sector, most recently as Vice President of the National Low Income Housing Coalition, the nation's leading public policy organization dedicated to ensuring that people with the lowest incomes have affordable and decent homes. In this role, he was responsible for the organization's operational, financial, membership, outreach and fund development functions.

For more than a decade, Shields held senior management and research positions at the National Academy of Public Administration, a congressionally chartered organization established to assist government leaders in building more effective, efficient, accountable and transparent organizations. As Vice President and Director of Communications, he worked extensively with the Academy's 500 elected Fellows, the nation's top leaders in the study and practice of public administration. He served on research teams studying organization and management issues at the Departments of Defense, Housing and Urban Development, and Transportation. He edited more than 50 Academy panel reports on issues ranging from federal compensation issues to FBI reorganization.

Shields also served as Director at the Chief Executives Organization, a non-profit organization of 2,000 chief executives around the world, and in the Executive Office of the Mayor of Providence, Rhode Island. He received his M.A. in Government and B.A. in Journalism from American University, where he has been an Adjunct Professor since 2000. He lives in Washington, DC with his wife and daughter.

Degrees

MA, American Government American University
BA, Journalism (magna cum laude) American University
Loading ...

OFFICE

Ward 307, Wednesdays 7:00 to 8:00 p.m. (in season)
FOR THE MEDIA

To request an interview for a
news story, call AU Communications
at 202-885-5950 or submit a request.
Partnerships & Affiliations
2011 Housing Achievement Awards (Housing Association of Nonprofit Developers)

Judge
Scholarly, Creative & Professional Activities
Selected Publications
" Putting Private Sector Experience to Work in the Public Sector: An Interview with Amman Mayor Omar Maani and Panama President Ricardo Martinelli." Compass. 2009.
Introduction of Edward Blakely, Executive Director for Recovery Management, City of New Orleans. Elliot Richardson Lecture, American Society for Public Administration Annual Conference, Dallas, Texas. March 2008.
 "Crime and Development in the Caribbean:  An Investigation of Traditional Explanatory Models." Co-authored with Richard R. Bennett. Crime Delinquency and Justice: A Caribbean Reader. Randle Publishers, Miami and Kingston, Jamaica. 2007.
"What's Next: Now That the Campaign Is Over, Let's Get Back to the Real Work of Improving Government Performance." Co-authored with C. Morgan Kinghorn. Government Executive. 2004.
"Building on Strengths: Lessons from Comparative Public Administration Reforms: Country Reform Summaries." Co-authored with J. William Gadsby. International Public Administration Reform: Implications for the Russian Federation. The World Bank, Washington, DC. 2000.
Media Appearances
In-Studio Guest, "2008 Year In Review." The Buddy Cianci Show. 630 WPRO-AM. Providence. 31 December 2008.