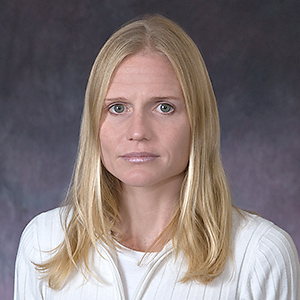 Krista L Tuomi
Assistant Professor
School of International Service
Krista Tuomi is an Assistant Professor associated with the International Economic Relations program at SIS. Prior to this she lectured in economics and development at the University of Cape Town, South Africa. She has worked for many years as a policy analyst in the areas of foreign direct investment and innovation. In the last few years, her focus has been on best practice in the start-up investment climate, particularly policy related to angel investing.

Favorite Spot on Campus:

Anywhere in the sun

Loading ...

OFFICE

SIS-School of Intl Service
East Quad Bldg - 203A
Tues/Fri: 1-1:30; 3:50-5 and by appointment
FOR THE MEDIA

To request an interview for a
news story, call AU Communications
at 202-885-5950 or submit a request.
Scholarly, Creative & Professional Activities
Research Interests
Dr. Tuomi has worked in a number of areas, generally in the field of economic policy. These include: seed investment and entrepreneurship, foreign direct investment, international business, the economics of film, environmental economics, African governance, and growth constraints, among others.  Her doctoral dissertation was on the role of the investment climate and tax incentives in stimulating foreign direct investment.
Work In Progress
Selected Publications
Innovation and Venture Capital Policy in Brazil and South Africa, with De Castro Neto, Journal of Technology Management and Innovation, May 2013, Vol. 8 (2).

Fostering Technology Absorption in Southern African Enterprises, with Goldberg, Kaplan, Kuriakose, Daniels and Draper, World Bank (ISBN: 978-0-8213-8818-1), 2011.

"How demand sophistication (de-)limits economic upgrading: Comparing the film industries of South Africa and Nigeria," (with Helena Barnard), Industry and Innovation, Vol. 15 (6), December 2008.   

"A Comparative Analysis of the South African Feature Film Industry,

"

Social Dynamics, December 2006, Vol. 32 (1), December 2006. 
"Organizational Shifts in the Feature Film Industry: Implications for South Africa," Transformation, January 2007.   
"Micro Economic Development Strategy for the South African Film Sector," Department of Economic Development and Tourism, ISBN: 0-621-36038-4, June 2005.   
"Assessing the Role and Impact of Ecolabelling in the Three BCLME Countries," Benguela Current Large Marine Ecosystem (BCLME), BCLME Project LMR/SE/03/02, December 2005.   
Environmental Cost-Benefit Analysis, Department of Environmental Affairs and Tourism, November 2003. Jointly published with Tony Leiman.