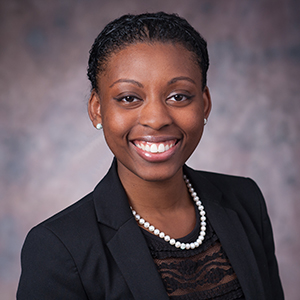 Ashlee Davis

Intern Clinician Counseling Center
Degrees

M.A., Counseling Psychology, University of Akron., BA Psychology, BS Spanish, BS International Studies., The Pennsylvania State University *University Park

Bio

Ashlee Davis is from New York. Penn State University is her alma mater where she triple-majored and graduated in three years. Ashlee is a Ph.D. candidate in counseling psychology at the University of Akron, completing the final phase and year of her doctoral journey here at American University's counseling center. Her therapeutic approach is eclectic, with a theoretical conceptualization from an integrative humanistic, cognitive, and multicultural orientation. Her areas of clinical interest include: critical consciousness, empowerment and identity development, self-worth, trauma work, family of origin concerns, substance use issues, and grief work. Her research area centers around the unique experiences of Black women, namely around femininity and gendered-racial stereotypes as they relate to mental health, stress and coping, and culturally-tailored prevention and intervention methods.