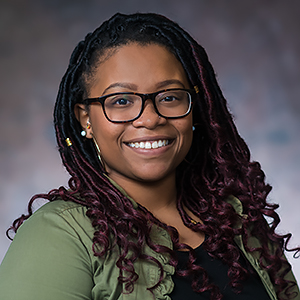 Aja Goode

Graduate Program Specialist School of Communication
Degrees

B.A International Studies, George Mason University

Bio

Aja graduated from George Mason University with a bachelor's degree in Integrative Studies (concentration in International Studies) and a minor in Dance and African American Studies. While a student at Mason, Aja worked as a Recruitment Assistant in the College of Education and Human Development as well as a Resident Adviser, Resident Counselor and Orientation Leader for freshmen and transfer students. Aja also served as a Trip Leader to Guatemala and traveled to China and Scotland during college. She is an advanced Spanish speaker and studied Chinese for three years in high school. She is currently pursing her Master's of Arts degree in Ethics, Peace, and Global Affairs in the School of International Service.