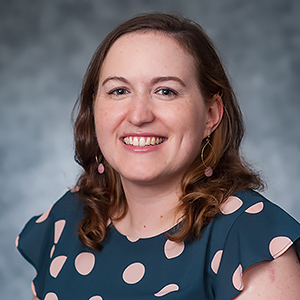 Alison Kaufmann

Grant and Contract Manager Office Sponsored Programs
Degrees

B.A. in the History of Art, University of Maryland, College Park

Bio

Alison Kaufmann is a Grant and Contract Manager in the Office of Sponsored Programs (OSP) where she reviews and negotiates grants and contracts awarded to AU, sets up awards and liaises with PIs, sponsors and units. Alison's current post award portfolio includes the College of Arts & Sciences, the Kogod School of Business, and the Office of the Provost. Alison joined OSP in February 2018 with extensive experience in grants and contracts from her work at The Pew Charitable Trusts and The George Washington University, School of Medicine & Health Sciences, and conflicts of interest review from her prior positions at the law firms of Hogan Lovells, LLP, and Latham & Watkins, LLP. Alison's exposure to academia, the private sector and foundations aligns well with AU's grant portfolio. Alison also trained in French culinary and pastry techniques at L'Academie de Cuisine.