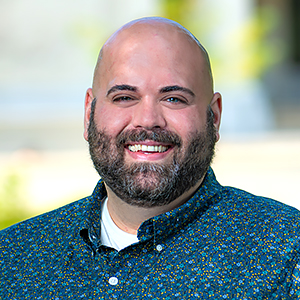 Andrew Toczydlowski

Director, Graduate Student Success & Office Management Office of Graduate and Professional Studies
Additional Positions at AU

Leadership Team, President's Council on Diversity and Inclusion

Degrees

Master of Arts in Education, Higher Education and Student Affairs, University of Connecticut; Bachelor of Science in Education, Adolescent Education and French, SUNY Oneonta

Bio

In his Office of Graduate Studies role, Andrew supports all AU masters and doctoral students to ensure they have a successful career both in and out of the classroom at the university.

He has previously served as interim Chief of Staff to President Burwell. He supported the president in advancing critical strategic and operational objectives, supporting smooth functioning of AU, and ensuring the effective use of the President's time. He also worked in the Kogod School of Business to implement co-curricular programming where he supported business-focused student organizations, coordinated orientation programming and Kogod's annual Case Competition, created programs and opportunities for international students, and facilitated funding for Kogod students through the Educational Enhancement Fund and the Graduate Excellence Fund. Andrew has also worked in Campus Life where he was the Coordinator of Governance and Leadership in the University Center & Student Activities. He worked with a variety of student organizations including undergraduate Student Government, the Graduate Leadership Council, and the AU Club Council.

Andrew is originally from Central New York and has lived in the DC area since 2008.