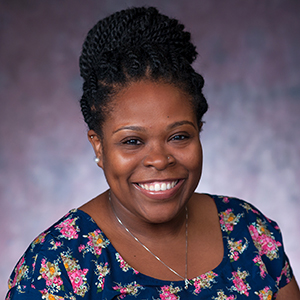 Annalise Setorie

Coordinator, Student Involvement University Center
Degrees

<p>B.S. in Public Health, Temple University<p>
<p>M.Ed. in Higher Education, University of Arkansas<p>

Bio

Raised on the beautiful island of St. Thomas in the US Virgin Islands, Annalise Setorie decided to move to Philadelphia to pursue her Bachelor's degree in Public Health at Temple University. After graduation, she traveled to Fayetteville, AR, where she received her Master's of Education in Higher Education at the University of Arkansas. Prior to serving at American, she worked at the University of Kentucky, where she advised the school's program board. Her absolute favorite things to do are dancing, and playing with her fur-child, Mocha. Annalise is excited to explore both AU and the Washington, DC area! .