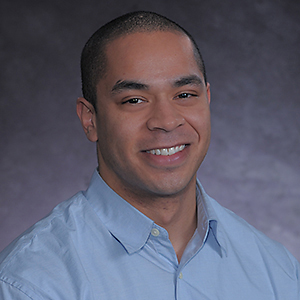 Tyler Atkins

Sr. Director, Advising, Retention & Recruiting CAS Undergraduate Advising
Degrees

BA, Psychology, University of Michigan MS, Organization Development, American University

Bio

Tyler joined the CAS Academic Counseling staff in the summer of 2008. He transitioned to the role of Assistant Director of Advising, Retention, & Recruitment in January 2016. In this position he works with the Associate Dean for Undergraduate Studies, the Director of Undergraduate Advising, Retention and Recruitment, CAS Academic Counselors, and faculty advisors in order to coordinate academic services and maintain consistent and accurate student records. He also develops and implements programming aimed at enhancing the undergraduate recruitment and retention goals of the CAS.

Before coming to American University he worked with the Hoop Dreams Scholarship Fund, working with DC Public High School seniors helping them find their best pathways to post-secondary education and careers. He was also an Americorps Vista volunteer with Turning the Page, a nonprofit dedicated to connecting schools, families and the community to ensure students receive valuable educational resources.