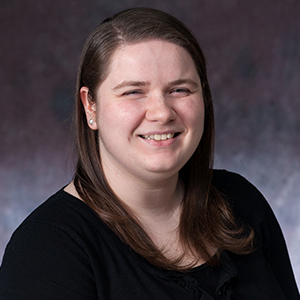 Ashley Wallace

Operations Coordinator University Center
Degrees

B.A. English, University of Connecticut; M.S. College Student Personnel Administration (HESAA), Canisius College

Favorite Spot on Campus

The Bridge Cafe

Bio

Ashley relocated to Washington D.C. during the fall of 2014, from Connecticut. She received her BA degree in English from UConn with the aspiration of one day becoming a High School English Teacher. After a year of working full-time for a textbook printing company, she decided to pursue a MS in HESAA/CSPA from Canisius College in Buffalo, New York. Ashley currently serves as the Operations Coordinator for the University Center supervising the student staff that work throughout the University Center footprint.