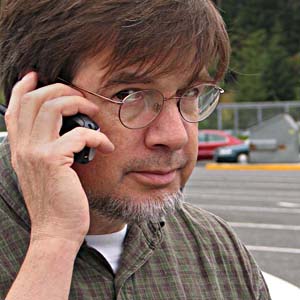 Stephen Behrens

Part Time Staff School of Communication
Degrees

B.A., Communication, American University

Favorite Spot on Campus

(Close to campus) top of reservoir, facing mountains from Tenleytown

Bio

Steve came to SOC in January 2011 along with four colleagues who put out Current: For people in public media, the main news source about the core of public media — public TV and radio. Current aims to expand coverage of newer online forms of public media as they develop. Steve co-founded the nonprofit, biweekly newspaper in 1980, launched its website in 1995 and helped bring Current to SOC — a good fit because the school, its J-Lab and its Center for Social Media have been analyzing related media developments. Since his days as editor of The Eagle at AU, Steve has edited periodicals, including a weekly in Fairfax, Va., and the national member paper for an environmental nonprofit. During a break from Current in the 1980s, he served as senior editor of Channels, a magazine about electronic media, in New York. Steve returned to Current in 1991. He loves writing, photography, WordPress, Vietnamese food, Norwegian cheese, Czech typefaces and parrots.