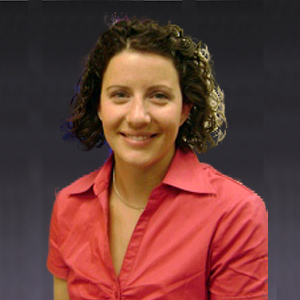 Sara Bendoraitis

Director, Programming, Outreach & Advocacy Center for Diversity and Inclusion
Additional Positions at AU

Adjunt Faculty Member, Women's, Gender and Sexuality Studies

Degrees

Bachelors, Women's Studies and Political Science, University of Rhode Island; Masters, Student Affairs Administration in Higher Education, Texas A&M University

Favorite Spot on Campus

The patio outside of the International Student and Scholar Services office & the Amphitheater Garden

Bio

Sara started at American University in 2007 as the Director of the Gay, Lesbian, Bisexual, Transgender and Ally Resource Center and in 2011, became the Director of Programming, Outreach, and Advocacy for the Center for Diversity & Inclusion.

As Director, Sara leads student-centered signature programs and campus-wide educational initiatives that promote diversity and inclusion of under-served populations. She provides advocacy, curriculum assistance and teaching, needs assessments and evaluations, support for individual and groups of students, and crisis intervention with particular attention to meeting the needs of multicultural, first generation, women and LGBTQ students. Sara also teaches in the Women Gender and Sexuality Studies Program.

Before coming to American University, Sara was the Program Coordinator for the Women's and Gender Equity Resource Center at Texas A&M University. She is also a member of NASPA, ACPA and the Consortium of Higher Education LGBT Resource Professionals, where she was formerly a Co-Chair of the organization.

Sara is passionate about social justice, intersectionality, and empowering others. She is committed to creating the most inclusive, accessible, and equitable campus environment possible for the AU community.

When Sara is not at work, she loves scuba diving, hanging out with her family and running very slowly in triathlons.

Sara's pronouns are she/her/hers. Come by or contact the Center to meet Sara and learn more about why pronouns are important! Read CDI's guide to Understanding Pronouns for more information.
Partnerships & Affiliations