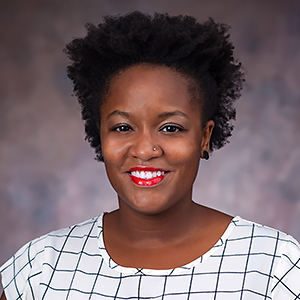 Bernasha Anderson

Post-Doctoral Fellow Counseling Center
Degrees

Ph.D., Counseling Psychology, Loyola University Chicago
M.Ed., Counseling, University of Houston
B.S., Psychology, Florida State University

Bio

Dr. Bernasha Anderson is currently a post-doctoral fellow at the American University Counseling Center. Prior to beginning her post-doctoral fellowship, Dr. Anderson completed her doctoral studies at Loyola University Chicago and her pre-doctoral internship at the Counseling and Mental Health Center at the University of Texas at Austin. Dr. Anderson approaches clinical practice through a trauma-informed lens that centers the mind-body connection. Her therapeutic style is integrative and addresses clients' concerns from a social justice and multiculturally focused framework. Using mindfulness meditation, Dr. Anderson helps clients to explore, process, and gain insight. For fun, Dr. Anderson enjoys reading, exploring museums, practicing yoga, and watching Marvel and DC films.