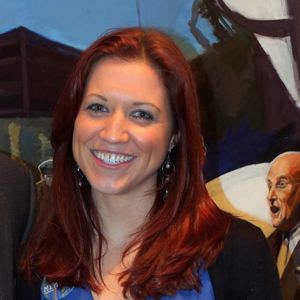 Kristi-Anne Caisse
Assistant Director, AU Museum
Katzen Gallery
Kristi-Anne Caisse is the Assistant Director of the American University Art Museum. In this role, she oversees the day-to-day strategic leadership and operational management of the museum. Prior to joining the AU Museum, Kristi-Anne served as the Events and Programs Manager for the School of International Service as well as the Program Manager for the Bridging the Gap Project. As the Events and Programs Manager, she worked with students to organize an exhibition of Indigenous Costa Rican Art by Jose Pable Morales Delgado and exhibit the work of Roland Poska's "Great Human Race Initiative". Additionally, she collaborated with local artist, Tom Block, to initiate an interactive art project for the students and community. Kristi-Anne recently served as a curator for the SELECT 2015 Washington Project for the Arts Auction Exhibition. Kristi-Anne is an alumna of American University and profound lover of the visual arts. When Kristi-Anne is not at the museum, you will find her at a dance class or kayaking on the Potomac.

Degrees

BA in International Relations, American University

Favorite Spot on Campus:

The AU Museum of course!