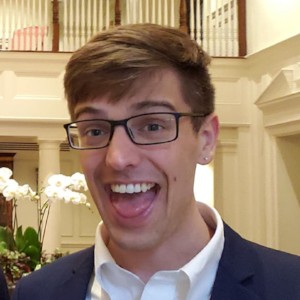 Caleb Schmotter

Assistant Director, SIS Research Promotion School of International Service
Degrees

Drake University: B.A. in International Relations; Politics (double major); B.S. in Biochemistry, Cell, and Molecular Biology

American University: M.A. in International Peace & Conflict Resolution

Bio

Pronouns: He, Him, His. A Minnesota native, Caleb received his undergraduate degrees from Drake University in Des Moines, Iowa. While living among the fields of corn, Caleb served as an intern at the World Food Prize Foundation, and co-taught several simulation courses using a teaching pedagogy called Reacting to the Past. After graduation, Caleb lived abroad in Guilin, China for two years where he taught a variety of subjects in English to first- and second-year college students at Guangxi Normal University. Today, Caleb is a 2018 graduate of the School of International Service's International Peace and Conflict Resolution MA program, and doubles as the Assistant Director for Research Promotion in the SIS Research office.