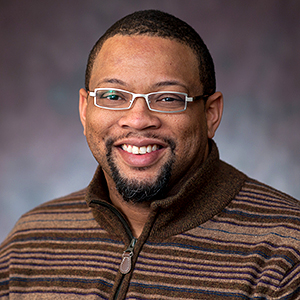 Calvin Haney

Associate Director, Leadership Development Office of Student Activities
Degrees

BA, History, George Mason University

MAIS, Higher Education, Student Affairs Concentration, George Mason University

Favorite Spot on Campus

Practice Room in the Katzen Arts Center

Book Currently Reading

BOOK 1: The Politics of Rich and Poor: Wealth and the American Electorate in the Reagan Aftermath Kevin Phillips, author BOOK 2: Anti-Rock: The Opposition to Rock 'n' Roll Linda Martin & Kerry Segrave, authors

Bio

Calvin currently serve as an Associate Director for Leadership Development for University Center & Student Activities. He is responsible for the development of leadership development curricula and programs for student clubs and organizations that support leadership education and promote success through co-curricular programming initiatives. He is a native of the DC-VA-MD area. Calvin is an avid lover and supporter of jazz music. He currently resides in VA with his wife of 7 years and their two children. One thing he likes people to know about him is that he really enjoy eating ice cream, not those expensive brands. The cheaper the brand the better!