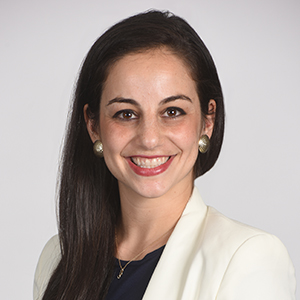 Genevieve Citrin

Senior Advisor School of Public Affairs
Degrees

M.P.P. University of Michigan
B.A. Political Science - Tufts University

Bio

Genevieve is a Senior Policy Advisor at the Justice Programs Office (JPO) and is the project director of the Right to Counsel National Campaign, a public awareness initiative that uses value-based communication tactics to inform policymakers, criminal justice stakeholders, and the public about the importance of carrying out the Sixth Amendment's right to counsel, the ways in which this right is not being implemented, the roles everyone from law enforcement officers to prosecutors to judges and court managers can play in ensuring that the constitutional right to counsel is upheld, and how to reform public defense delivery systems with low-cost or no-cost policy solutions. She also works on program development and other criminal justice policy initiatives on the state and local level. Genevieve joined JPO in 2015 after graduating from the Ford School of Public Policy at the University of Michigan with her Master's in Public Policy. Prior to attending the Ford School, she worked as an investigator for the Public Defender Service for the District of Columbia for four years. As an investigator, she realized she wanted to pursue a degree in public policy, focusing on criminal justice reform. At the Ford School, she conducted a qualitative research study that examined how incarceration impacts not only the individual incarcerated but also their families. Genevieve also worked with the Washtenaw County Office of Community Corrections to help create a jail reentry program. Genevieve received her B.A. from Tufts University and grew up in the D.C. area.