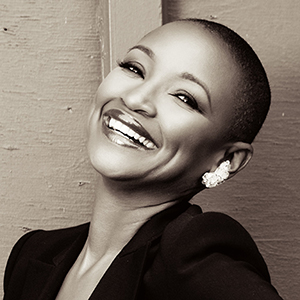 Christine Platt

Managing Director, ARPC Antiracist Research and Policy Center
Degrees

Juris Doctor, Stetson University College of Law; Master of Arts, African and African-American Studies, The Ohio State University; Bachelor of Arts, Africana Studies, University of South Florida.

Bio

Christine A. Platt is a historian and storyteller of the African diaspora. She holds a B.A. in Africana Studies from the University of South Florida, M.A. in African Studies from The Ohio State University and received her J.D. from Stetson University College of Law. Her debut novel, The Truth About Awiti, was published under the penname CP Patrick and won the 2016 Independent Publisher Book Awards Gold Medal for Multicultural Fiction. The Truth About Awiti is currently used in high schools, colleges and universities to teach the history of the trans-Atlantic slave trade. Christine's highly anticipated children series, Ana & Andrew, will be published in January 2019 (ABDO Books/Calico Kids). Christine currently serves as the Managing Director of the Antiracist Research & Policy Center at American University under the leadership of National Book Award-winning author, Dr. Ibram X. Kendi. She is a proud member of the Association of Black Women Historians and the Association for the Study of African American Life and History. Additionally, she is an Ambassador for Smithsonian's National Museum of African American History and Culture. You can follow Christine on Instagram via @theafrominimalist, where she interacts with thousands of friends and fans on minimalism and, of course, books.