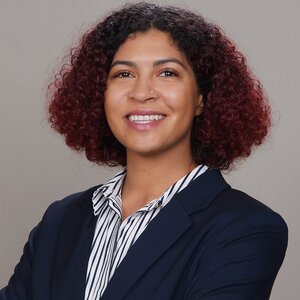 Dymeah Casey

Assistant Director Veterans Services AU Central
Additional Positions at AU

Veterans Services Support Network (Member)

Degrees

Dymeah earned her associate's degree in Arabic from the Defense Language Institute and her bachelor's degree in International Studies from American University. She is also currently pursuing her master's degree in Justice, Law, and Criminology at American University's School of Public Affairs.

Bio

Dymeah Casey has been a part of American University's community since January of 2020. She first came to American University to complete her undergraduate degree in International Studies while also working in the Veterans Services Office as a work-study student. She also served for 9 years in the Army National Guard and was honorably released from service in February of 2020. Being a recently separated Veteran and student herself, Dymeah finds working in her role as Veterans Services Coordinator to be extremely rewarding. She is excited to help American University's Veteran and military affiliated student population as they navigate the transition to life as an American University Eagle.