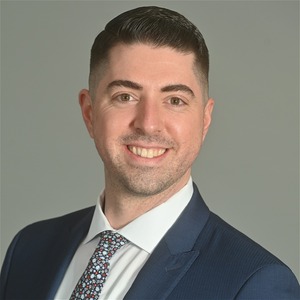 Derek Jansante

Director, Undergraduate Programs Kogod School of Business
Degrees

Master of Arts in Education and Human Development (M.A.Ed.H.D.), Higher Education Administration, The George Washington University;
Bachelor of Business Administration (B.B.A.), Stetson University

Bio

Derek Jansante (he/him/his) graduated cum laude from Stetson University in 2011 with his Bachelor of Business Administration. Post-graduation, he moved to Washington, D.C. to work for the LGBTQ Victory Fund & Institute, an organization dedicated to electing openly LGBTQ public officials in the United States. After three successful election years, including the election of the first openly LGBTQ U.S. Senator, he sought a return to higher education. He took on the role of Alumni Relations Coordinator at the George Washington University, and while working, he earned a Master of Arts in Education and Human Development specializing in Higher Education Administration.

In 2016, Jansante transitioned to American University and served as an Academic Advisor in the Kogod School of Business and an adjunct faculty member in the pilot of American University's first-year experience course. He was promoted to Assistant Director of Kogod Honors & Advising in 2018 and then to Director of Undergraduate Programs in the Kogod School of Business in 2019. In his current role, he leads the Kogod Academic Advising Team, which provides a variety of academic support services to undergraduate students, including course planning, navigating personal and academic challenges, facilitating studying abroad, internship, and independent study opportunities, and clarifying various academic regulations and policies. Since arriving at American University, he has been recognized with the Outstanding New Academic Advisor Award, Outstanding Collaboration in Advising Award, and Kogod Staff Award.

Jansante served on the Stetson University Alumni Association Board of Directors from 2013-2020 and received the university's Outstanding Young Alumni Award in 2020. He is currently pursuing a doctorate (Ed.D.) in Educational Policy, Planning, and Leadership from the College of William & Mary. He spends his free time playing Stonewall Dodgeball (one of Washington, D.C.'s many LGBTQ sport leagues), cooking/eating with his fiancé, and playing with his rescue dogs, Keanue and Dalia.