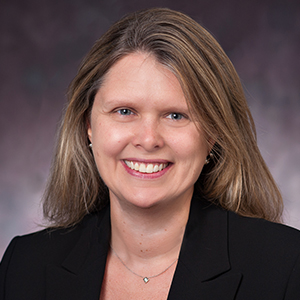 Danielle Gervais Sodani

Director, Institute for Innovation in Education SOE School of Education
Degrees

MA, International Training and Education (CAS '03)
BA, International Studies (SIS '96)

Favorite Spot on Campus

Amphitheater

Bio

Danielle Gervais Sodani currently serves as the Director of the Institute for Innovation and Education in the School of Education (SOE). As the director, she cultivates partnerships with educational organizations in DC, nationally, and internationally to conduct educational and translational research and implement research-informed professional development initiatives. She secures and manages external funding for projects supporting teacher preparation and professional development including projects from the U.S. Department of Education, the National Science Foundation, and the DC Office of the State Superintendent.



She is currently pursuing her Ph.D. in Teacher Education Professional Development from the Teaching and Learning Education and Policy Program at the University of Maryland College of Education. She is an alum from SOE's International Training and Education Program, graduating with a concentration in educational technology, building technical skills in project management and researched how people communicate and learn using technology online versus face-to-face. She has taught EDU-519: Uses of Technology in Education.