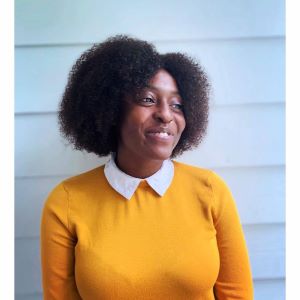 Deryka Nairne

Academic Advisor Kogod School of Business
Degrees

BA, Psychology

M.Ed, Higher Education and Student Affairs Administration

Bio

When Deryka first started working in orientation as an undergraduate student in 2010, she immediately fell in love with helping others learn to navigate life at the university. After she graduated from Hood College, she attended the University of Vermont to pursue a degree that would allow her to continue to work alongside students. Since graduating in 2013, Deryka has worked in orientation, residential life, and programming until she found what she truly loves: academic advising. She started at AU in 2021 as a First-Year Instructor and Advisor before transitioning here to Kogod.

Outside of work, she is a big fan of Jesus, photography, reading, and finding a new hot pot place to try. She has an adorable (and stubborn) papillon named Mitchie and spends most of her time hanging out with him.

She looks forward to becoming a part the Kogod community and getting to know everyone more.