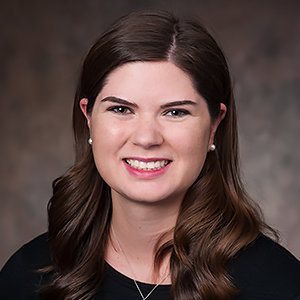 Emma Nowicki

Intern Clinician Counseling Center
Degrees

M.Psy. in Clinical Psychology, The George Washington University

B.A. in Psychology, Boston College

Bio

Emma Nowicki is a Doctoral Intern Clinician at the American University Counseling Center (AUCC) and a Doctoral Candidate at the George Washington University Professional Psychology Psy.D. program. Emma has a passion for college counseling work, gaining experience providing individual therapy, group therapy, and outreach events at another university prior to joining AUCC. She has provided clinical services for children, adolescents, and adults in community mental health, school, and juvenile justice settings. Her clinical style is grounded in psychodynamic theories and incorporates relational techniques as well as integrative interventions. Her areas of clinical interests include LGBTQ+ identity development, trauma and recovery, minority stress, family dynamics, interpersonal difficulties, and suicide prevention.