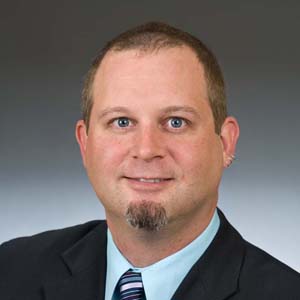 Eric Weakland

Director, Information Security Information Security
Degrees

BA, Carnegie Mellon University; MS, American University

Favorite Spot on Campus

The Quad

Bio

Eric Weakland is Director of Information Security for American University. He has over twenty five years experience in the Information Technology field, specializing in Information Security for the last sixteen. Before joining American University in 1995, he held positions in help desk management and computer training, working with major corporations and government agencies. While at AU, he has held positions as a Help Desk manager, network analyst, software analyst, PC support technician, Novell Netware administrator, systems programmer and information security engineer. He holds a Bachelor of the Arts degree from Carnegie Mellon University in Pittsburgh, PA and a Master's of Science in Information Technology Management from American University's Kogod School of Business. He is a Certified Information Systems Security Professional (CISSP #33180), a Certified Information Security Manager (CISM), Certified in Risk and Information Systems Control (CRISC) and a Certified Novell Engineer.

In his spare time he enjoys farming, sailing, welding, restoring classic motorcycles and gardening.