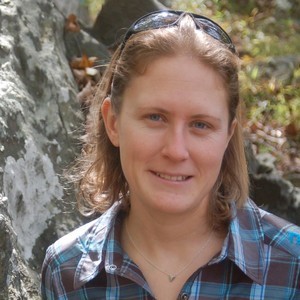 Michelle Fish

Senior Groundskeeper/Horticultural Technician Facilities Management
Additional Positions at AU

Degrees

Masters Candidate in Environmental Science, American University, Anticipated Spring 2019; BS Biological Sciences, Colorado State University, August 2014

Bio

Michelle Fish is an ISA Certified Arborist and full-time Grounds staff member in the American University Gardens and Arboretum. She maintains the AU Tree Inventory, a GIS based program which accounts for all 3,200+ trees on the Universities many campuses. Prior to coming to American University, Michelle lived and worked in the West African Island Nation of Equatorial Guinea collecting Tree Phenology research data as well as data on the nesting habits of Leatherback Sea Turtles (Dermochelys coriacea) and the foraging habits of the Bioko Drill (Mandrillus leucophaeus poensis) among other primate species. While in Equatorial Guinea she lived in a small 3-person tent with all her belongings, had no running water, electricity, or communication to the outside world except for a satellite phone to make one 2-minute phone call on Thanksgiving and Christmas Day. To get to work involved crossing a river, where depending on the time of day was anywhere from knee deep to over her head. Bathing in the pool of a 65-foot waterfall was THE daily highlight and luxury.