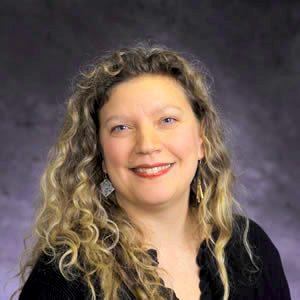 Debra Gonski

Senior Application Administrator Enterprise Systems
Degrees

BS in Political Science, Northeastern University MS in Public Policy, University of Maryland College Park

Favorite Spot on Campus

MGC

Bio

Debra Gonski is a member of the Enterprise Infrastructure team within Enterprise Applications in AU's Office of Information Technology (OIT). She administers Ellucian Colleague product suite (Colleague on SQL, Portal on SharePoint, WebAdvisor, Self Service, Ethos, and UI on windows). She has managed our content management system for the website (CommonSpot application from Paperthin which runs on Windows and ColdFusion). Debra works with many groups within OIT to achieve results, implement technology and support our existing software. As part of those efforts she has been a project manager or technical lead on many projects, implemented various applications, and have helped build AU infrastructure. Recent projects include migrating Colleague to SQL, Migrating to CRM Advance, and Colleague Seucrity Redesign. She represents AU's position on Technology in many capacities. Debra has been the co-chaor of AU's Content Provider Committee for over 7 years and of Ellucian User Group's Information Subcommittee in 2011 & 2012. Debra has given presentations at at Ellucian Live, DUG, PADUG and the MidAtlantic Educause conferences.
Partnerships & Affiliations
Ellucian User Group
Former Co-Chair IT Subcommittee
Scholarly, Creative & Professional Activities
Professional Certifications
Leadership certification awarded by AU Human Resources.
Leading with Impact Certificate from American University Department of Human Resources and Training.
Honors, Awards, and Fellowships
Office of Inforamtion Technology's Leadership by Example Award 2011
Professional Presentations
American University's Colleague Student Finance Self-Service, Ellucian Live 2014AU's Colleague Student Finance Self-Service from A to Z, PADUG 2013
Between a Rock and a Hard Place:  How to think Creatively When You are Under the Gun to Produce and Everyone Says "No" to the Vendor Solution Ellucian Live 2013
Disaster Strikes! How Do We Get Our ERP Back Online?, Ellucian Live 2013 and Datatel User Group 2012
War of the Constituencies: Migrating to a New Institutional Portal, Datatel User Group 2012 and Educause Mid-Atlantic Regional Conference 2012
Evolution: Moving to a New Server, Datatel User Group 2011
Strategically Moving to Datatel Portal, Datatel User Group 2011
Managing Change in an Ever Changing Landscape, Datatel User Group 2006
Integrating Data from LiquidMatrix to Datatel and Back Again, Datatel User Group 2006
Double Action Marketing Power: The Combined Impact of Communications Management and Active Admissions, Datatel User Group 2006
Breaking the Silos - A Collaborative Approach to Active Admissions, Datatel User Group  2006
Exchanging Data: The Beta Client Story- Part 2, Datatel User Group 2003