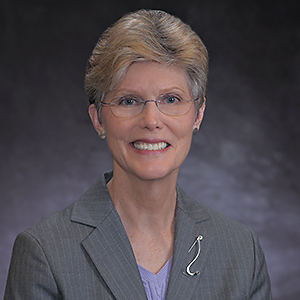 Gail Hanson

VP for Campus Life Office of Campus Life
Additional Positions at AU

Vice President of Student Services, Office of Student Services

Degrees

Doctor of Philosophy and Master of Philosophy, Sociology, The George Washington University; Master of Education., Student Personnel Work in Higher Education, The George Washington University; Bachelor of Arts, Social Work, University of Wisconsin

Favorite Spot on Campus

The Amphitheater

Book Currently Reading

Dreams from My Father by Barack Obama

Bio

Gail Short Hanson has been at AU since July 1997. She provides senior executive leadership for 15 departments organized into two teams: the Student Learning Development Team and the Intercultural Team.

Dr. Hanson has spent more than 35 years in higher education administration, holding senior positions at The George Washington University and a consulting appointment in the Office of Post-secondary Education at the U.S. Department of Education. Dr. Hanson is a past president of the National Association for Women in Education (NAWE). She currently chairs the NASPA Center for Women Advisory Board and is on the editorial board of NASPA's Journal About Women in Higher Education. Dr. Hanson has been a member of the Susquehanna University Board of Trustees since 1997. She earned her B.A. from the University of Wisconsin, and M.Ed., M.Phil., and Ph.D. degrees from The George Washington University.
Partnerships & Affiliations
Scholarly, Creative & Professional Activities
Selected Publications
"The Triumph of Kindness and Caring," a story in Renewing Purpose: Stories of Inspiration, Humor, and Motivation for Student Affairs, Ed. Sarah Marie Marshall, spring 2006
"The Administrative Challenge: Compliance by Wit and Reason," a chapter in Assuring Access for the Handicapped-New Directions for Higher Education, Volume 1, No. 1, Jossey-Bass, Inc. 1979
"The Greek Life Self-Study: A Powerful Process for Change on Campus," with Dr. Carmen Neuberger, NASPA Journal, winter 1997
"The Organizational Evolution of NAWE," Initiatives, Journal of NAWE, Volume 56, No. 4, 1995
"The Student Service: Partners in Education," The College Digest, 1998
Professional Presentations
"Assessing the Quality of Campus Life," Remarks for the Washington Higher Education Secretariat
"Effective Decision Making," Workshop for the National Conference for College Women Student Leaders
"Ensuring Access (for Disabled Students)," Keynote, Project OPEN, Southeastern University, Boston, MA
"The Future of Student Affairs," Keynote, University of Maryland at Baltimore Student Affairs Retreat
"Getting Ready: Preparing Faculty and Administrators to Engage Creatively in the Next Era Student Activism," Panel Moderator, 73rd Annual Meeting of the American Council on Education
"Getting the Feelings Right," Keynote, National Orientation Directors Association Regional Conference
"Partners Finding Pathways," Plenary Session Address, Second Annual National Collegiate Drug Awareness Week Kick-off Conference
"Presenting Professional," Keynote, Vermont State ACE/NIP Conference; workshop adapted and presented annually for the National Conference for College Women Student Leaders
"Values and Their Role in Today's Fraternity," Inter-fraternal Graduate Educational Forum
Honors, Awards, and Fellowships
The Esther Lloyd-Jones Award for Distinguished Service, NAWE, 1999
The Gail Short Hanson Service Award, established by the Marvin Center Governing Board, GWU, 1990
The Hilda A. Davis Award for Educational Leadership, presented by NAWDAC (NAWE), 1988
The Gail Short Hanson Presidential Gavel, established by the Friends on the University Libraries, GWU,1986
The George Washington Award for Outstanding Contributions to The George Washington University, 1985
Congressional Testimony
Before the House Committee on Education and the Workforce Joint Subcommittee on Select Education and Subcommittee on 21st Century Competitiveness: "Tracking International Students in Higher Education-Policy Options and Implications for Students," October 31, 2001