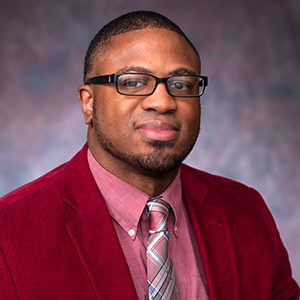 Jaris Williams

Associate Dean of Students & Director of Inclusion Support Office of Dean of Students
Degrees

Masters of Science Educational Leadership The University of Dayton

Bachelors of Science Recreational Administration Central State University

Favorite Spot on Campus

The quad

Bio

Jaris Williams (he/him/his) is a graduate from The University of Dayton in Ohio with a masters degree in Educational Leadership and a bachelor's degree in recreation from Central State University in Ohio. Jaris currently serves as the Assistant Dean of Students in the Office of Campus Life and adjunct faculty member in the School of Education. Jaris' role as the Assistant Dean of Students includes managing our Care Network on campus, serving as a member of our Care Team, conducting bias related and hazing investigations, student advising, coordinating medical leave and return processes, collaborating with academic and campus life constituencies, and supporting students through a variety of behavioral concerns. Prior to American University, Jaris served as the Director of Student Activities at Endicott College in Beverly, MA, Residence Director at Syracuse University in Syracuse, NY, and Residence Coordinator at The University of Dayton in Dayton, OH.
Spring 2021
CORE-200 AU Experience II

CORE-200 AU Experience II
Fall 2021
CORE-200 AU Experience II

CORE-200 AU Experience II