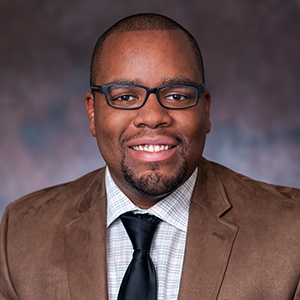 Jarrett Carter

Instructional Designer School of Communication
Degrees

MA, Educational Technology (Adelphi University)<br>
BS, Mass Communications (St. John's University)

Favorite Spot on Campus

The Katzen Center piano practice rooms

Bio

Jarrett Carter is the School of Communication's instructional designer. Working in this newly created role, Jarrett collaborates with faculty and staff to develop innovative, high quality online and hybrid course offerings by leveraging expertise in instructional design, curriculum development, instructional technologies, and project management. Additionally, Jarrett works to train and onboard faculty who are new to online learning.



Prior to coming to American, Jarrett was at University of Maryland University College (UMUC). In his role, Jarrett led a number course developments for high profile university initiatives. For instance, Jarrett was the UMUC design lead for the University System of Maryland's first massively open online course (MOOC). Additionally, Jarrett was on the design team for the university's highly publicized move to eliminate textbooks across all the schools in favor of freely available online resources—an effort that won the Open Education Consortium's prestigious President's Award.



Other prior roles include working with faculty in Adelphi University's Faculty Center for Professional Excellence, being an Open Education Design Fellow for the Wikiotics Foundation, and working with faculty and students in St. John's University's media center.



Jarrett holds a BS in mass communications from St. John's University in New York City and an MA in educational technology from Adelphi University on Long Island, New York.



Over his career, Jarrett has worked across various trends in higher education e-learning, including open education resources/Creative Commons, academic fair use, massively open online courses (MOOCs), adaptive learning courseware, learning analytics, competency based learning, flipped classroom, and more.