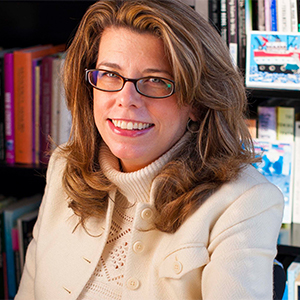 Julie Taylor

Senior Director of Research School of International Service
Degrees

Ph.D. Political Science, University of California, Los Angeles

Bio

Julie Taylor comes to SIS with more than 15 years' experience analyzing international security, political development, and policy issues. As Director of Research, she helps SIS faculty fulfill their research objectives by helping them win research and program grants and raising the profile of their research. During the two years she served as Director of Research at George Washington University's Elliott School, she helped lead efforts that doubled sponsored research funding. Before entering academic administration, Dr. Taylor was a political scientist at the RAND Corporation where her research included Middle East security issues and nation-building. Prior to that, she spent five years as an assistant professor in the Near Eastern Studies Department at Princeton University. She served as a trustee for the American Institute for Iranian Studies from 2005 to 2008 and was a Strategic Studies Fellow at Harvard's Olin Institute. Dr. Taylor spent several years living in the Middle East, including periods in Egypt, Jordan, and Iran. She has published on a broad range of subjects, from the politics of Muslim clerics, to nation-building, to Egyptian civil-military relations.