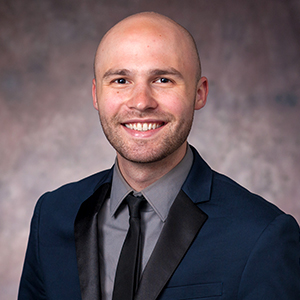 Jordan Lantz

Assistant Director, Parent Leadership and Engagement Office of Development and Alumni Relations
Degrees

BA, History from Bowdoin College; Post-bacc, Economics from Northwestern University

Bio

Jordan serves as the Assistant Director for Parent Leadership and Engagement. In his role, he oversees the Parent Leadership Council and provides operational and strategic support for major gifts and principal gifts from parents and families. He began his tenure at AU as a Coordinator for Research and Prospect Management. Prior to AU, he served as a Development Coordinator at Urban Initiatives, a sports-based youth development organization in Chicago. He earned a bachelor's degree from Bowdoin College in Brunswick, Maine, and studied economics in a post-baccalaureate program at Northwestern University. Outside of work, Jordan serves in several capacities for area nonprofits. For his alma mater, he is a Class Agent, Chair of the 5th Reunion, and Board Member for the DC alumni group. He has also held leadership positions with Hugh O'Brian Youth Leadership and Stonewall Sports.