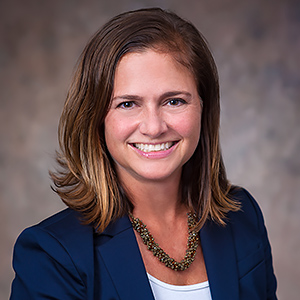 Katherine Van Order

Project Manager Office of People & External Affairs
Bio

Kate serves as Project Manager supporting the Executive Director of Strategy Implementation in the Office of the President. She has extensive management consulting experience and a successful track record of leading projects from concept to completion, partnering with stakeholders to influence high-impact outcomes, and coaching individuals to success.



Prior to joining American University, Kate spent seven years as a consultant to the healthcare strategy firm crankfrog, where she provided program and project management support for the delivery of healthcare technology products and engaged stakeholders and customers to increase product adoption and sales. For nearly a dozen years at Booz Allen Hamilton, she served in lead and support roles to a range of federal, state and commercial client engagements, providing project management, organizational design, change management and communication, strategy implementation and system lifecycle expertise.



Kate began her career closely aligned with her undergraduate work in international relations, diplomacy and foreign affairs. She held multiple roles including Acting Project Director, Education Programs Division at the global development non-profit International Research & Exchanges Board (IREX), where she managed portfolios of US sponsored global teacher training and exchange programs.
She was Staff Assistant to Foreign Policy, a publication of the Carnegie Endowment for International Peace and intern in the field of international security and arms control at the Atlantic Council of the United States.



Kate received her BA in Political Science and Diplomacy & Foreign Affairs from Miami University, Oxford OH.