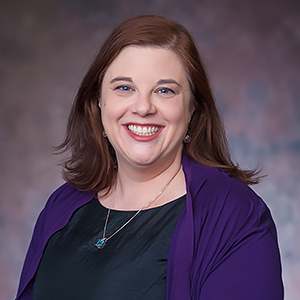 Kylene King

Production & Event Coordinator Katzen Facilities
Degrees

MA in Arts Management from American University

BA in Ancient Studies, Anthropology, and Theatre

Bio

Kylene Page King coordinates events in the Katzen Arts Center for the theatre/musical theatre, music, dance, arts management, audio technology, studio art, and art history programs. Previously, Kylene has worked as a production manager, stage manager, props designer, stagehand, and more for shows ranging from educational presentations for children to large-scale musicals and operas. She serves as a company member of Arts on the Horizon, which produces theatre for children 0-6 in Northern Virginia.