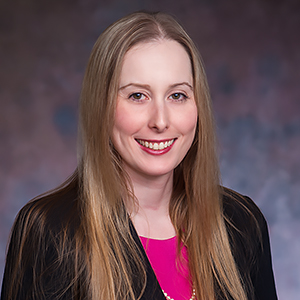 Elizabeth Krempley

Associate Director, Communications School of Public Affairs
Degrees

D.Phil., University of Oxford, 2010 M.St., University of Oxford, 2006 A.B., Bowdoin College, 2005

Bio

Elizabeth Krempley serves as the first Associate Director, Communications for the Justice Programs Office (JPO) in the School of Public Affairs at American University. She oversees internal and external strategic communications and marketing for JPO and its grant-funded projects, including the National Drug Court Resource, Policy, and Evidence-Based Practice Center, the Juvenile Drug Treatment Court Training and Technical Assistance Initiative, and the Right to Counsel National Campaign. She came to JPO from the Council on Foundations, a nonprofit leadership association of 800+ grant making foundations and corporations, where she directed communications. Prior to joining the Council, she worked as a researcher into the development, implementation, and evaluation of existing and proposed scholarship and grant-funded programs at the Jack Kent Cooke Foundation before transitioning to and ultimately managing the foundation's communications department. The Jack Kent Cooke Foundation is a private, independent foundation dedicated to advancing the education of exceptionally promising students who have financial need. Elizabeth holds both a master's degree and a doctorate from the University of Oxford in England. Her graduate work there focused on the nexus between European literature and Holocaust history and culminated in a socio-historical study of successful female writers forced into exile and penury during the Holocaust. Elizabeth received her bachelor's degree from Bowdoin College in Maine. She has also studied at Columbia University in New York and the University of Vienna in Austria. While at Oxford, Elizabeth taught at Jesus College. Elizabeth serves on the Arthritis Foundation's Metro DC Leadership Board and is an active member on its Advocacy Committee. The daughter of a career Foreign Service Officer, Elizabeth began her life in Pakistan but grew up and was educated mainly in Europe. She now lives in Alexandria.