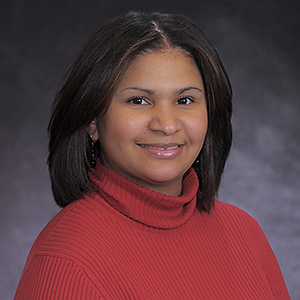 Ekaterina White

Director of Finance and Administration Office of the Provost
Degrees

Bachelor's degree in Finance, Magna Cum Laude, Howard University. MBA in Finance, Kogod School of Business 2005.

Languages Spoken

Russian, Igbo

Favorite Spot on Campus

Quad on a sunny day

Bio

Katya White is Director of Finance and Administration and deals with budgetary and administrative issues from the academic units, and manages the web function for the Provost's Office. She serves as a liaison within Academic Affairs, maintains a complete accounting of revenues and expenditures in the Provost's and Academic Affairs' offices. In this capacity she works closely with the Vice Provost for Academic Administration in consolidating, analyzing and processing expenditure and revenue projections for all units reporting to the Provost.

She manages the strategic initiatives funding allocations including faculty funding within the units. In addition, she manages the graduate financial aid allocation and also facilitates HR functions including the annual merit system within the departments that report to the Provost. Before coming to the Provost Office, Katya was the Director of Fiscal Affairs for the Washington Semester Program. Katya has 15 years of experience in budgeting, finance, HR and accounting and has worked in various industries: Hospitality, Legal and Higher Education. She is passionate about Education.