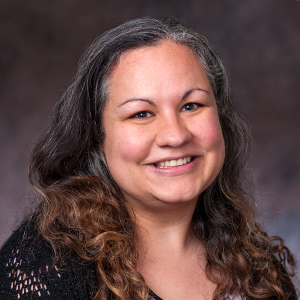 Leila Hernandez

Customer Service Specialist Career Center
Degrees

MA in International Media from American University (Washington, DC)
<br><br>
BA in History and Anthropology from DePauw University (Greencastle, IN)

Favorite Spot on Campus

Her favorite spot on campus is the Tavern.

Bio

Leila is a self-described pop culture analyst and enthusiast. Her favorite TV shows of all time are Community and Crazy-Ex Girlfriend. Her favorite movie of the past year is Always Be My Maybe. Her dream is to one day attend the White House Correspondents' Dinner.



From 2003 to 2006, she was a radio DJ at Majic 95.5 and Mix 94.7 in Austin, Texas. She also co-created and co-hosted a public access TV show called The Austin Movie Show.



In 2008, she moved to DC to pursue her master's degree at American University. After graduating from AU in 2010, Leila moved to London, England and worked at the Rail Safety & Standards Board. She moved back to DC in 2012 and worked as a freelance writer, covering events such as the National Spelling Bee and the DC Fringe Festival.



Leila started working at AU in 2014 and hopes to be here until she retires.



She is currently writing a one-woman show about her experiences with anxiety and depression, and she is also producing a documentary about The Austin Movie Show.



You can currently find her at the front desk of the Career Center, on the 5th floor of the Butler Pavilion.