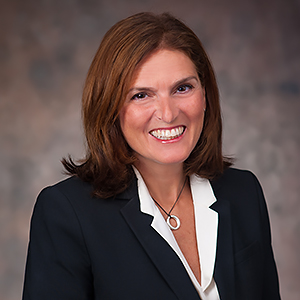 Maria Barry

Director of Community Relations Office of People & External Affairs
Degrees

Political Science, BA
University of Wisconsin--Madison

Bio

Maria Barry joined American University in June 2019. Maria discovered a dedication to community development and social justice after working on a state-wide referendum in Maryland and completing her Bachelor of Arts in Political Science at the University of Wisconsin-Madison.

Maria started her career as a Volunteer Maryland! AmeriCorps member and has worked for numerous nonprofits and campaigns in senior development and external affairs roles over the past 20+ years.

Maria recently served as the Vice-President of External Affairs at Potomac Riverkeeper Network where she served as a senior strategist and worked to develop partnerships and secure financial support to grow the organization and deepen the impact. Maria has served as Chief Development Officer, Executive Director, Partnership Development Officer, Field Director, and Director of Special Events and Communications.

Maria lives in with her husband and son in Washington, DC. She co-founded the Friends of 16th Street Heights Parks and the Uptown Main Street. Maria serves on the Boards of Northwest Little League, Wilson Tigers Athletics, Tenleytown Main Street, Uptown Farmers Market liaison and is the 4C02 Advisory Neighborhood Commissioner.