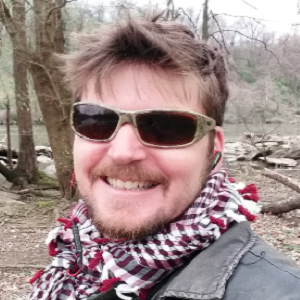 Matthew Smith

Administrative Assistant, Academic Affairs School of Communication
Degrees

Undergraduate degrees in Geographic Information Systems and Public Administration from Texas State University and Graduate Certificate in International Affairs from the Bush School of Government and Public Service at Texas A&M University.

Favorite Spot on Campus

Riding my bike through the quad at dusk.

Bio

Cavalry Scout US Army Veteran (2006 to 2010) from Texas. Worked at the University of Texas at Austin in the Liberal Arts Deans Office from 2014 to 2019. Moved to DC in 2019 and began work at the American University School of Communication as an Administrative Assistant for Academic Affairs.