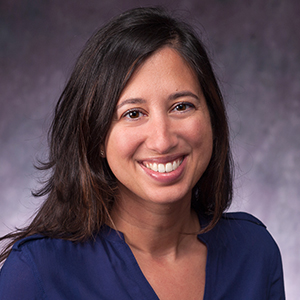 Melissa Yonkin

Advanced Practice Clinician Student Health Center
Bio

Melissa Yonkin is a board certified Family Nurse Practitioner (FNP). Originally from upstate NY, she completed her FNP training at Georgetown University in 2012, and has been calling DC home since 2007. She joined the Student Health Center staff in February 2013. Prior to becoming an NP, she worked at Georgetown University Hospital's Emergency Department as a patient advocate.
Melissa loves to spend time with her husband and they enjoy life's outdoor adventures.