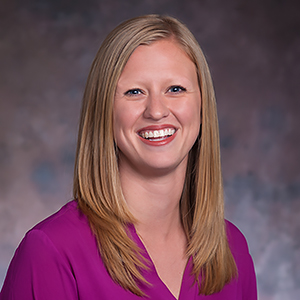 Morgan Maxwell

AUx Instructor & Advisor Office of Vice Provost for Undergraduate Studies
Degrees

Bachelor of Science in Political Science from Florida State University

Master of Education in Counselor Education: Student Affairs from Clemson University

Bio

Morgan Maxwell (she/her/hers) graduated with her M.Ed from Clemson University's Counselor Education: Student Affairs graduate program. She worked in Clemson's Center for Career and Professional Development office, where she was able to assist students in creating and further developing their professional and personal goals. She also innovated and facilitated numerous workshops engaging students to focus on their success not only as a student but as a future professional. Before her time at Clemson she graduated from Florida State University with her Bachelor of Science in Political Science. She is passionate about a range of topics buts specifically first year experience, leadership development, and student's sense of belonging. Off campus you can spot her watching and participating in a variety of sports, going on adventures, and playing the role of a D.C. tourist!
Fall 2020
CORE-100 AU Experience I

CORE-100 AU Experience I

CORE-100 AU Experience I

CORE-100 AU Experience I
Spring 2021
CORE-200 AU Experience II

CORE-200 AU Experience II

CORE-200 AU Experience II