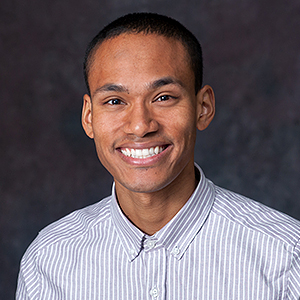 Ryan Robinson

Intern Clinician Counseling Center
Degrees

M.S., Counseling, Family & Human Services University of Oregon

Bio

Ryan Robinson is a doctoral candidate in the counseling psychology program at the University of Oregon. He is currently a Predoctoral Clinical Intern at American University Counseling Center where he provides individual and group psychotherapy, crisis intervention services and outreach/consultation services. Ryan's primary theoretical orientation is integrative psychodynamic with a multicultural and ecological focus. His graduate clinical training included positions at two counseling centers and multiple community based mental health facilities. Ryan also worked as a Psychometrician at a private practice providing integrative psychological assessments to children and adults. Special interests include identity related issues (e.g., race, gender, and sexual orientation), first generation college students, and men's issues.